Team Activities, minus the trust falls..
The Best Team Building Scavenger Hunts!
Delivered in over 50 cities worldwide and used by more than 1,000 organizations, including Fortune 100 companies, city governments, and international businesses.
Our team building scavenger hunts make team building fun. Build connections, foster trust and engage employees on your next team building event with Strayboots.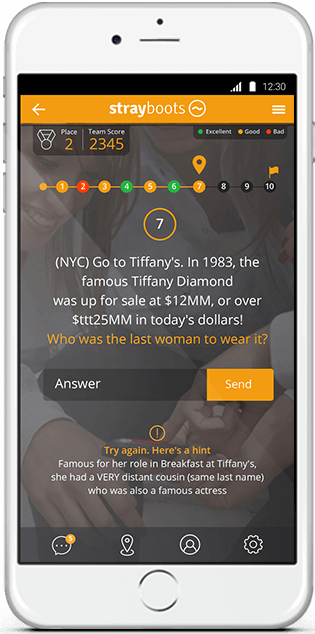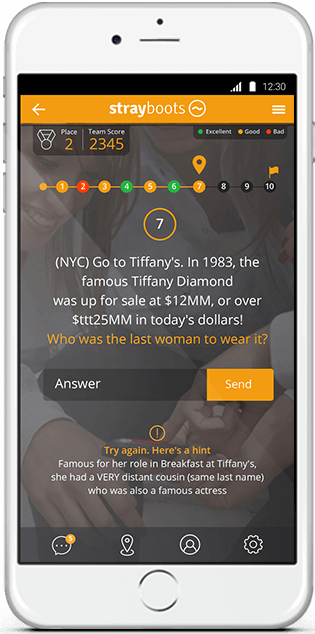 Team building events your team will actually love!
Whether you use Strayboots for corporate team building, orientation days, student tours, or any other organized group activities, we have the perfect solution for you! Strayboots creates fun, meaningful team outings, and unique experiences exploring the world!
Strayboots is all about Adventure, Engagement & Fun!
Learn More about Strayboots
Our event planners are ready to give
you the
best offer
for your
team activity!
A taste from our happy customers...
Contact Us For an Amazing Team Building Activity!