Promoting Unity in Remote Working Teams
Over 4.7 million people work remotely at least half of the time in the US, with costs, time savings, and greater work-life balance being the three main factors why this option is chosen. The year 2020 was a significant watershed moment in history for telecommuting. Many teams found that digitization and technology were successfully able to bridge the gap between office and remote work, with companies across the globe managing to meet their goals successfully. If you are managing such a team but you don't want to miss out on the feeling of closeness that office work once provides, make it a point to incorporate the following strategies.
Holding Team Building Events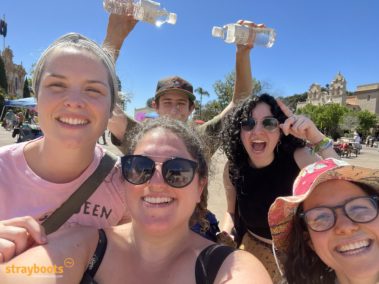 Team building events give staff an important gift that can be hard to access in large companies where the staff tends to work in smaller teams: friendship. As found in an Ohio State University study, teams work better when they include friends—and a great way to make new ones is during a team-building activity. You can go at it on your own, but for a smooth event that will enable you to enjoy as much as your staff, a professional service like Strayboots is ideal. You don't need to spend a huge budget on a professionally organized activity. You can play at your office or in another destination, choosing from many games and activities. From scavenger hunts to mega-city explorations, seasonal activities to company relays, there are many fun activities that will enable staff to create unique bonds and memories.
Streamline Goals, Roles, and Procedures
Even if you have various smaller teams that do not need to interact often with others because their work is highly technical or specific, you can boost the unity of these teams by ensuring that each member has appropriate goals, roles, and procedures to follow. By using tools such as Slack, Asana, and Zoom to communicate, you can find out if any roles are getting in the way of your team's goals—in which case you can consider outsourcing them. One commonly outsourced task is marketing. Professional marketing teams should carry aspects such as SEO, web design, and outbound email marketing, even if your business is small. Assigning marketing, social media, and website tasks to staff can not only cause them to veer from their goals but also reduce the time they have to liaise and work closely alongside their teammates. 
Regular Video Conferencing
Although most work tasks can be carried out via email, some require previous discussion and brainstorming. Others benefit from discussions and debates on the strengths and weaknesses of different approaches. Even if each team member has well-defined tasks, programmed video chats (for instance, in the middle of the week) enable them to communicate with body language—a powerful means of expression whose value is lost in written communication. Indeed, around 50% of emails and texts are misunderstood, as reported by Entrepreneur. Yes, you can get around this by using emojis to express intent or recording voice messages, but realistically, who has the time to listen to every voice message they are sent? A quick, 15- or 30-minute video catch-up will remind staff why their team members mean so much to them.
Remote work has a host of benefits for employers and employees alike. Unity, however, can start to become a problem if teams don't communicate frequently. Harness the power of video conferencing, ensure teams stay task-focused, and invest in team building so that your employees can create memories and make new friends. This will make work more fun, engaging, and motivational.