Strayboots – A Year in Review
Wow, what a great year we've had at Strayboots! The new year is the perfect opportunity for us to reflect on some of the best events of 2017. We hosted all kinds of scavenger hunts throughout the year, from public interpretative tours to private office orientations. Though we run over 700 hunts annually, we've selected just a few of our favorites to share with you!
Fun Orientation Days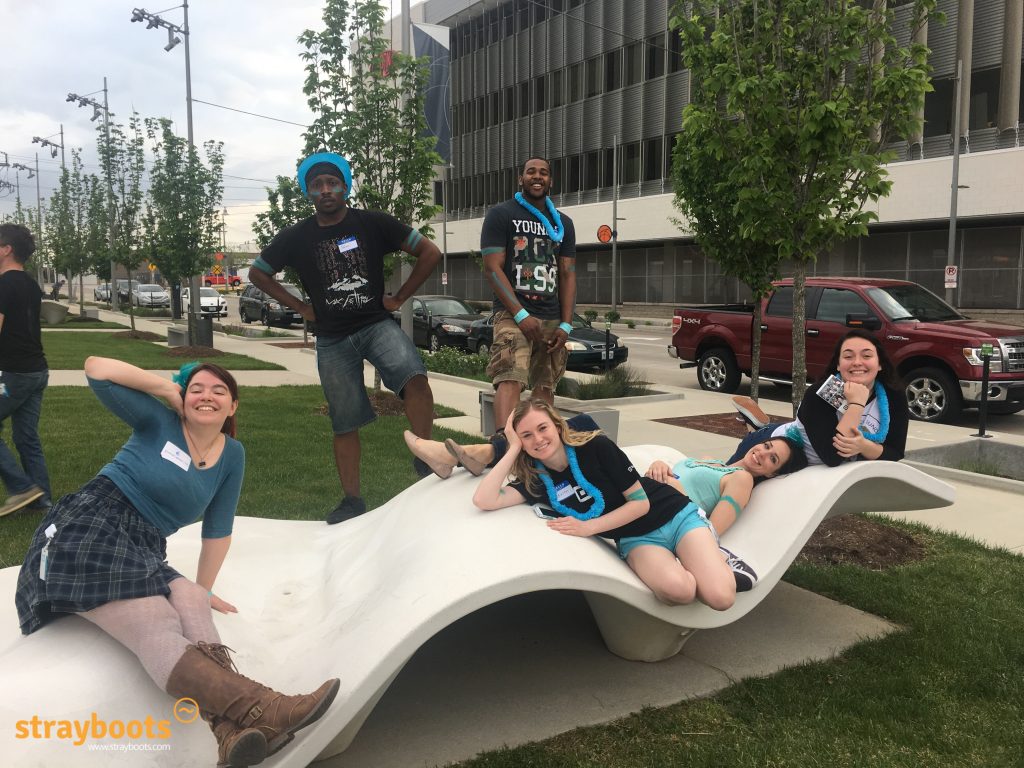 Orientation days are very important for employees to know if they've made the right decision joining your company. We wrote about how to pull off a fun orientation day in a previous post.
Last spring, a 13.5 billion-dollar financial services company used our scavenger hunts to orient 175 staff to a new office facility in St. Louis. The event included booths from local vendors such as a beer vendor, a donut shop, and many other delicious food providers. This event was the perfect way to introduce employees to the company's new office and help them get to know their new location.
Wix.com had the same idea. The company wanted a fun and lighthearted way to welcome new hires to the Wix.com office in Tel Aviv. They're actually using our scavenger hunts for a full year of orientation days to help integrate 600 new employees into the company. We love when people take advantage of our valuable teambuilding tools for orientations. Scavenger hunts are a great way to show new employees around an office!
They're also a great way to introduce new students to a university campus. We hosted some fun scavenger hunts in universities this year once September hit. One of our favorites was the Drexel Campus hunt in Philadelphia. This was designed to showcase the university for parents during freshman orientation. We had a wonderful turnout of 200 participants who enjoyed learning about the school while they found their way around.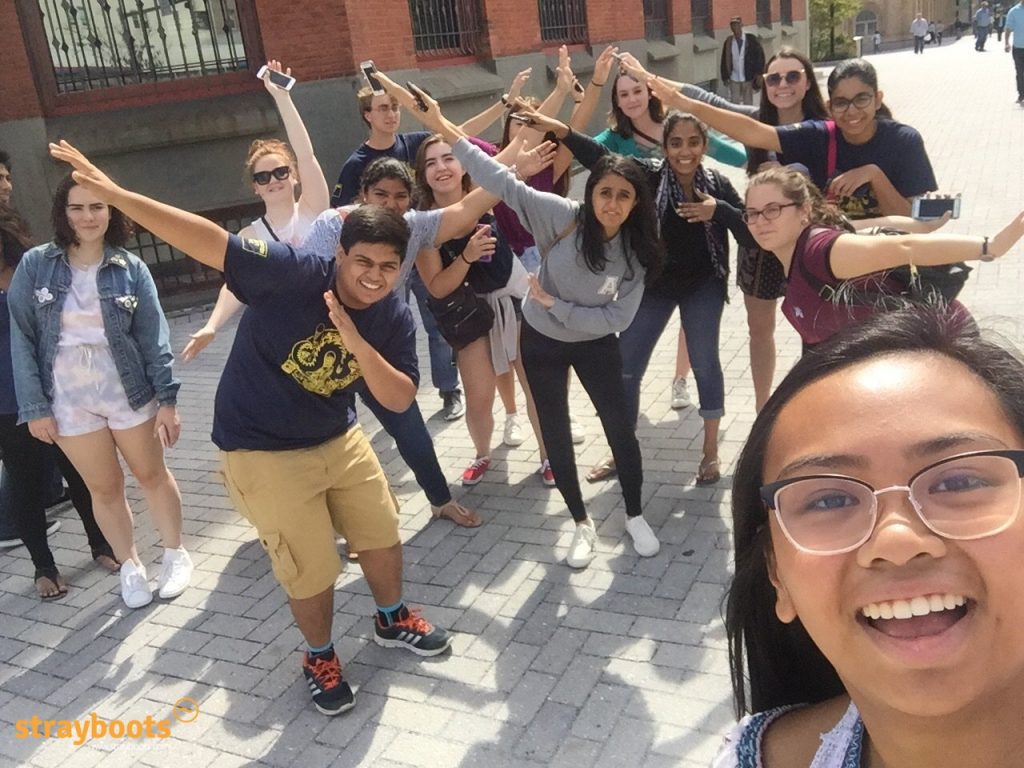 Big City Scavenger Hunts
During the summer, we created a really fun multi-hunt for the popular food-focused social networking service, AllRecipes. For this event, we actually combined two locations, Pike Place and Seattle Center, into one massive scavenger hunt! 170 people participated in the company's team building activities. Everyone really enjoyed the exercise and had a blast exploring the landmarks of the city.
In New Jersey, a leading global financial services firm and one of the largest banking institutions in the US held multiple activities at one big event. With 500 people in attendance, we facilitated 3 waves of Scavenger hunts in Jersey City. The activities included a build-a-bike for charity and many other fun things to do. The entire event could be described as The Amazing Race meets Survivor. Sounds fun? We think so!
One of the biggest events we facilitated this last year was for a global tech company that's changing the way people bank, shop, eat, and travel. The event took place in Midtown, Atlanta and stretched across two activity-filled days. We hosted 1200 people for the event and conducted four waves of large scavenger hunts for attendees. Additionally, we took care of the RSVPs of the guests, as well as handled cash and security during the event. Despite a large number of people, the activities went off without a hitch. Everyone enjoyed the innovative fun that our scavenger hunts added to the event.
Recently this fall, APC 2017 held an international convention and team building event on the Las Vegas Strip. 200 people attended the team building workshop and participated in the competitive scavenger hunt. Our activities gave conference attendees a chance to get out of the conference center and explore the most popular sites of the famous Vegas Strip.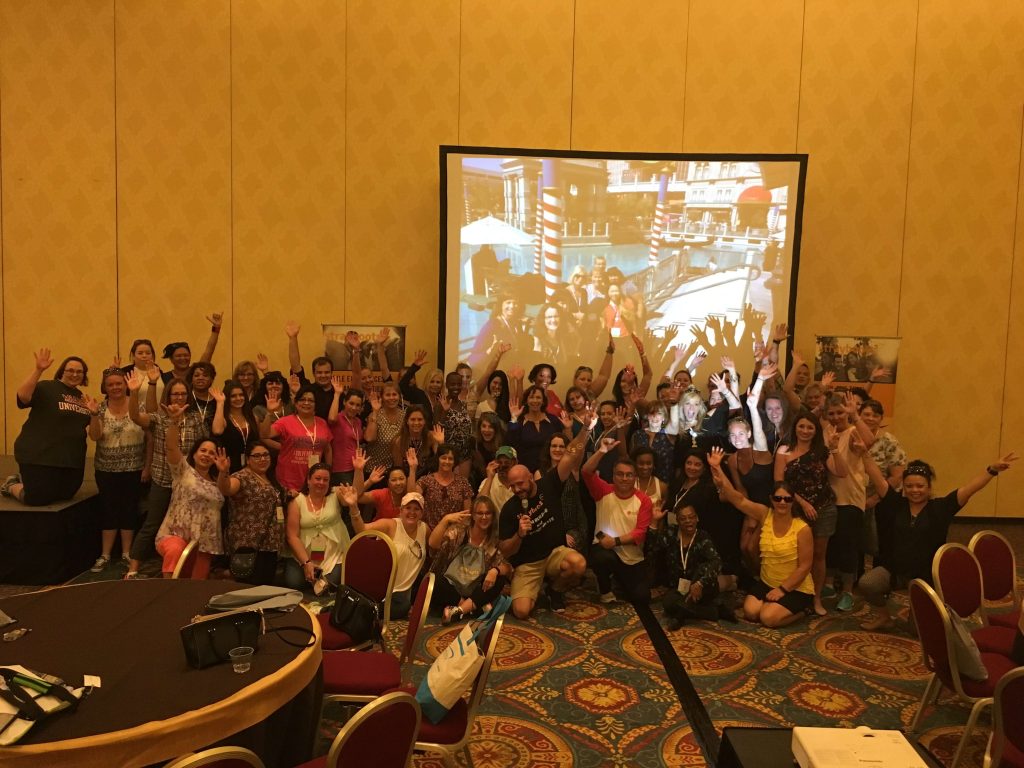 Two other large city scavenger hunts took place in Newport Beach and Nashville this year. The Women in Travel Summit (WITS) held a WITS Night Out in Newport for 500 participants. Event attendees followed our scavenger hunts to the top neighborhoods in Newport Beach, including famed sites and trendy local spots.
In Downtown Nashville, the popular transportation company, Lyft, used Strayboots to celebrate a milestone for their company. They were celebrating the 1st day of Lyft Nashville with 300 people in attendance. Our scavenger hunt took participants through the rich historic sites of the city and around popular food joints. The buzzing energy of exploring a new city and a little friendly competition was the perfect complement to the celebratory day.
Events for the Public
Public hunts are some of the most exciting for us because they give us a chance to share Strayboots' activities with a larger audience. One public hunt was initiated by The Nature Conservancy in New York on Governors Island during this past summer. As many as 800 people showed up for the hunt, arriving on ferries from both Brooklyn and Manhattan.
Similarly, we helped The Howard Hughes Corporation create a year-long walking tour of the Seaport District in NYC. We fully branded the tour for the corporation, which has become a great source of advertising for the real estate development company. This interactive tour is publicly open to everyone. So, if you're in the area, be sure to check it out!
Other Great Events with Strayboots
A leading independent reality television production company used Strayboots for something a little different. They're creating a new TV show at their Pike Place location in Seattle, which is going to be aired on the Lifetime network. The Pike Place hunt takes people through the famous market, highlighting the most historic and eccentric shops along the way.
We also created a custom event for the Boys & Girls Clubs of Broward County on Fisher Island, Miami. What could be better for 80 young people than a private island, yachts, golf carts, and a whole day of fun?
It's Your Turn to Explore in 2018
Feeling like you missed out? Get your group together for a fun event this year! We can run scavenger hunts for any number of people. It doesn't matter if you're just a small family looking for something to do, or you're hosting 500 guests at a conference. Check out all of our locations that you can explore, or contact us so we can build a custom event of your choice.