The Benefits of Outdoor Corporate Activities
Are you looking for some creative ways to improve your office team bonding? Maybe now is the perfect time that you need to chill out with your employees in the open and make them feel comfortable. So why not take them out for outdoor activities to refresh their minds before starting work on a lighter note?
Bear in mind, gone are the days when organizations used to look forward to indoor training because it is too cliché. Today, the idea of outdoor training has encapsulated the attention of millions of people across the globe. When employees get a chance to go outside and have fun, they can easily let loose and have quality time with their colleagues. Let us walk you through a few incredible benefits of outdoor team activities: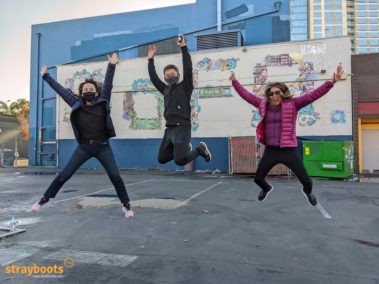 Building Team Spirit
In simple words, outdoor corporate games efficiently help build team spirit. When colleagues get a chance to go out of their comfort zone and have fun together, they will only learn to help each other at every step. Today, outdoor games are designed In such a way that they can quickly improve the confidence building of the employees. This means every outdoor game is designed with some hidden learning that will profoundly impact the office employees.
Improving Team Communication
There's no denying that communication is a strong pillar on which every successful relationship leans. When unrealistic goals and challenging targets are set, it will be hard for everyone to understand the work. However, when an outdoor trip is managed, it's a fun way for colleagues to talk to their managers about work.
An outdoor fun activity is also a means to smoothen out the tensions between people and encourage strong communication between employees. So when everyone gets to know each other well, they don't have any difficulties talking to one another in the future.
Fostering Team Discipline
When an outdoor corporate activity such as trekking is concerned, it entails the investment of discipline from everyone. If any of the team members are late, they will delay the tour of all the other participants. However, such activities are designed to provide a sense of challenge to everyone.
When your team members come together for a task, they will learn to face the challenges that are brought upon them by the group leader. Here, you can also appreciate them with rewards, chocolates, or flowers after they complete one day of outdoor training.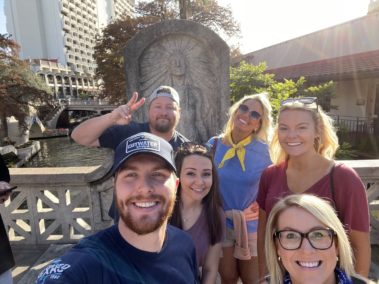 Improving Employee Productivity
Simply put, there is a strong connection between reward and performance. In other words, when employee morale is high, it will substantially impact their performance at work. Outdoor corporate activities will profoundly impact their confidence, will have a positive response on their morale, and boost their confidence. All of these skills will eventually benefit the business in the long run. Consequently, you can rest assured that the team members are becoming a better version of themselves.
Offering Better Incentives
There is enough evidence that proves that traveling is a better incentive than hard-earned cash. Not to forget, the cash rewards are drenched in the salaries and don't feel the same. However, if you plan a day out with your team, they will acknowledge it and make sure everyone remembers them to the fullest. Travel rewards excellent memories to the entire team that can be revived every time the pictures are opened. Corporate training outside the office will register memories in the minds of every employee of the company.
Looking for a fun and meaningful outdoor team-building activity? Talk to us and we'll be happy to assist!
(Details below… ❤️)