Team Building: An Essential Part of Improving an Employee's Performance
Are your employees bored? Do they lack productivity? Are they not meeting deadlines? Is there a high rate of absenteeism? Are there conflicts within the workplace? All of these can lead to unfavorable performances, and in the end, it is your business that will suffer. These are going to make your employees unproductive, and they will most likely be under-performers. Have no fear! There is one solution that can prove to be promising – team building.
Through a wide array of team building activities, there are ways to break the ice, to have the chance to destress, to have the opportunity to know each other, to stay oriented about the goal of the company, and generally speaking, to improve their performance. Keep on reading, and we'll explain how corporate team building activities can be beneficial in multiple ways.
Team Building…
Encourages Teamwork
This is probably the main reason why companies hold team building games – it is one of the most effective ways of being able to build a sense of community and belonging. It will help improve relationships within the workplace. Through different activities, the employees will learn how to work with each other, which can be applicable to their work experiences.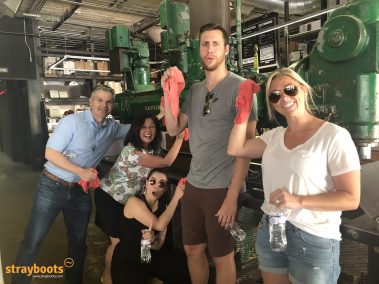 Improves Communication
Efficient communication is one of the most important components within an organization, which will make sure that opinions are conveyed, and conflicts are avoided. Team building activities can be highly effective in improving communication. In order to succeed in team building activities for work, peers must listen, speak and write to each other in an efficient and clear way, which will yield a wide array of benefits.
Lowers Turnover
When employees are no longer happy with what they are doing, they leave. They find a new workplace where they will be happier and more productive. With this, encouraging team bonding will be critical. It will make employees feel that they are valued. They will appreciate the efforts of the management to provide them with opportunities to have a work-life balance.
Improves Trust
Trust between employees helps improve their performance. When they trust others within the workplace, they become more collaborative. To improve trust, team building can be a big help. There are different activities that can be done in order to build their trust in each other. We're not talking about trust falls, either. The appropriate activities will help the employees realize that they can rely on each other, and hence, they will have harmonious relationships.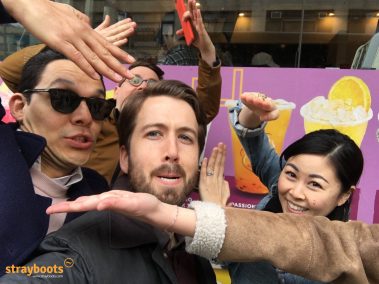 Allows Employees to have Fun
Job burnout is another main reason why employees leave their work. More so, stress in the office can make you unproductive. In these cases, team building can be promising, especially if it is held in a place that encourages fun. Activities such as a scavenger hunt can allow employees to be engaged in challenging tasks that will not only promote team bonding but will also be a lot of fun.
Team building is the solution to your employee's problems. Challenge yourself to think outside the box when it comes to these activities. We have your back here at Strayboots – our scavenger hunts and team building activities are fun and effective in helping your employees and company thrive.