Tips For Successfully Launching & Growing A New Business
Starting a business is one of the most fulfilling things you can do. So, it's no surprise that 2021 was a record-breaking year for new business applications. The Census Bureau's Business Formation Statistics reveals that there were 5.4 million business applications last year – 1.9 million more than in 2019! Team Building activities should form a crucial part of your business plan, but there are other things you must do to ensure your new business successfully grows.
Have a business plan
A business plan should clearly set out your short-term and long-term goals. It should describe your business and detail the service that it will provide. Business plans are essential if you want to secure funding from investors or plan on getting a business partner. It's also a good place to forecast your business's finances. According to studies, a business plan can fast-track your company's success. One study found that businesses that planned ahead grew 30% faster than those that didn't. 
Choose the right business location
The area where you choose to run your business from is very important. Wyoming, Alaska, and South Dakota are often popular choices due to these states' low business tax rates. A recent WalletHub analysis of the best large cities to launch a business put Orlando and Miami in Florida at the top. Multiple cities in Arizona are also featured on their list, including Scottsdale, Phoenix, and Tucson. Important things to know when looking into how to set up an LLC in Arizona are that you'll need to file an Arizona LLC Articles of Organization with a unique business name. You'll also need to name a statutory agent and pay an LLC filing form fee, which usually costs between $50 and $85.
Hire the best employees for the job
According to Career Builder, hiring the wrong employee can cost your business $14,900. To get the best candidates for the job, your job description needs to be thorough, as this will encourage the right people to apply for the role. Take time to get to know candidates before hiring them by holding more than one interview. A phone-based and in-person interview should be done as a minimum. Once you've onboarded workers, keep them motivated by regularly providing team-building activities, such as scavenger hunts and trivia challenges.
Build a happy team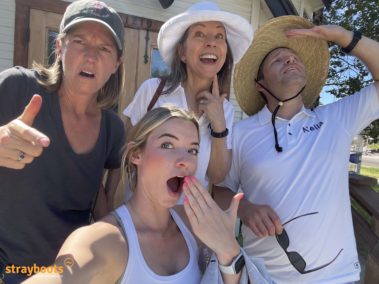 Retaining employees save on business costs. It also keeps your business running smoothly as you'll have knowledgeable and familiar staff members dealing with your business's day-to-day aspects. Employee turnover can cost you twice their annual salary, so you need to work on your retention practices. Improving relations between employees is one way to do this. A Society For Human Resources (SHRM) survey found that having friends in the workplace increases employee retention. 62% say that having up to 5 friends at work would stop them from taking a job elsewhere. You can help bolster relationships among your staff by encouraging open communications, team projects, and team building days. An interactive tour is a great way for employees to have fun while exploring something new. Or you could arrange for them to participate in a seasonal event to get everyone to enjoy spending time with each other for a momentous occasion.
Focus on your customers
Your business will only grow and succeed if you meet your customers' needs and provide them with the best service possible. Customer retention is just as important as employee retention as statistics show that it costs businesses five times more to get new customers than it does to retain the ones they already have. The typical repeat customer also gradually spends more and more money with a business they're used to. Key things to focus on are:
Personalizing the customer experience

Fast response to queries

Providing multiple ways for customers to make contact with you

Listening to what your customers want

Value for money

Convenience
Keep investing
It's recommended that business owners reinvest 50% of their profits back into their business. You should invest in different things, including marketing, software, equipment, training, and employee development. Marketing will introduce new customers to your business and remind existing customers of your existence. New software and equipment will allow you to offer new services and complete tasks quicker. Employee training and development will improve your team's skills and let them do their job competently. 70% of employees say they haven't mastered enough skills to do their job effectively, so this is an essential area to invest in.
Launching and growing a business isn't easy. But you can do many things to make it a success, so make sure you follow these tips.