What kind of Strayboots Team Building Activity are you?
Here at the Strayboots, we've written about a number of topics through our blog. We've discovered your leadership style, explained how team building generates revenue, and debunked common team building myths. Yet, even with all of these helpful posts under our belt, we haven't asked you — what kind of Strayboots team building activity matches your personality best?
Let's find out!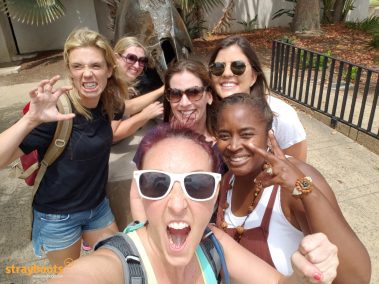 If you're competitive and bold, you're a scavenger hunt! 
You're always ready to lace up your boots and start a new adventure. You're willing to go (or walk) the extra mile to achieve your goals. Exploring is your forte and you're always looking for creative ways to work together with your peers. You are big about incorporating outside elements into your daily routines. You also love to travel around the U.S. and abroad and document your adventures. Bon Voyage!
If you're strategic and organized, you're a team building game!
When it comes to playing the game, you play fair yet think outside the box. You have a game plan for everything and are quick to find solutions for issues that arise. You embrace challenges and use them to the best of your ability. Even if things don't go your way, you stay calm and find the silver lining. You also play a mean game of Monopoly.
You like to do things in a unique way, and your peers admire that. Finding ways to work together isn't as black-and-white for you as it is for others – you like to mix things up.  You specialize in accommodating different needs and wants while making sure everyone is working together. Embracing and implementing change can be difficult, and you take it with stride.
If you're welcoming and enthusiastic, you're an orientation game!
 Your peers describe you as the friendliest in the office. You're the first one to introduce yourself to new peers. You are passionate about creating an environment in which they feel comfortable yet can learn fast in. It's clear to you that making sure new additions to your company thrive is a large component of your company's future success. You like to think ahead!
If you're understanding and creative, you're a museum hunt!
You love taking the time to appreciate the culture and history of your company – it's how the company you know today came to be! You also constantly find ways to improve your company's ethos with innovative ideas. You enjoy bringing out the hidden talents of your colleagues and figure out ways to use them to your company's best ability.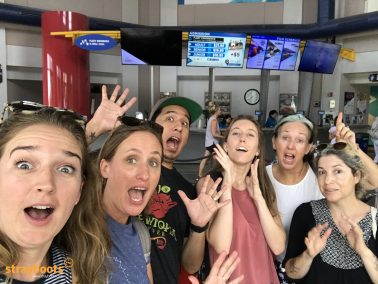 All of these personalities have one thing in common – they are all components of being a great team player and/or team leader. We offer different types of team building services for a wide range of people to make sure they will fit your needs. You can learn more about them here.