Receive Fun Challenges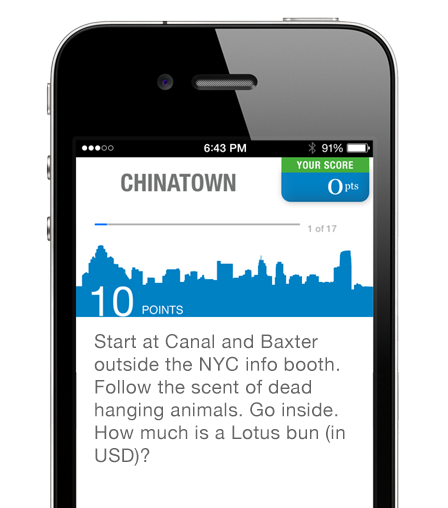 Receive challenges asking you to find things, solve riddles, take crazy photos, and answer trivia.
Earn Points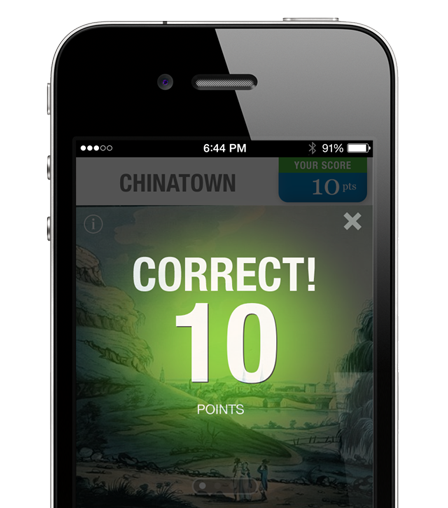 Complete the challenge to earn points. See how well you can do or split into teams and compete against each other.
Learn About The City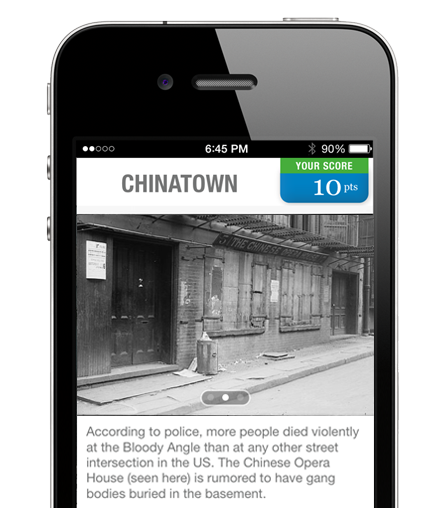 After each challenge, you'll get fun facts about the area. So you're not just exploring the city, but learning about it as you go.
Things To Know About Your Tour
Play When You Want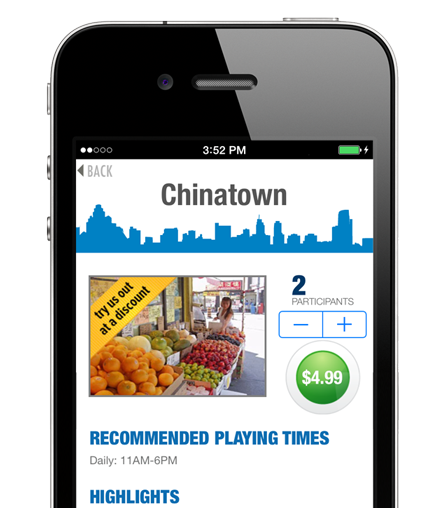 Each tour has recommended times when stops are open. Play any time within the window. No reservation necessary.
Tours Take a Couple of Hours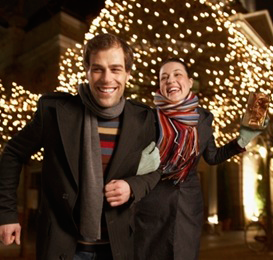 Tours are all walkable, tours are a mile or two at most. You can take breaks along the way too.
Add Teammates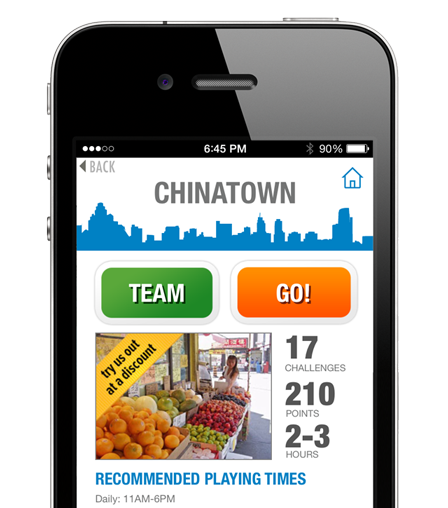 Teammates can follow along on their own phones. Captains answer all the challenges.
Buy Your Favorite Tour on the Site or the App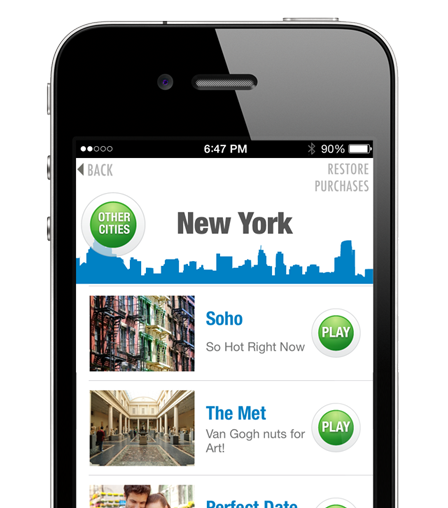 Select a tour and the number of people going with you on the tour. We ask every person to purchase, but it's completely an honor system.
Download the App and Activate
Download the Android app for free.
*Our iOS app is currently under maintenance. Sorry for the inconvenience!
Load Your Tour
at Home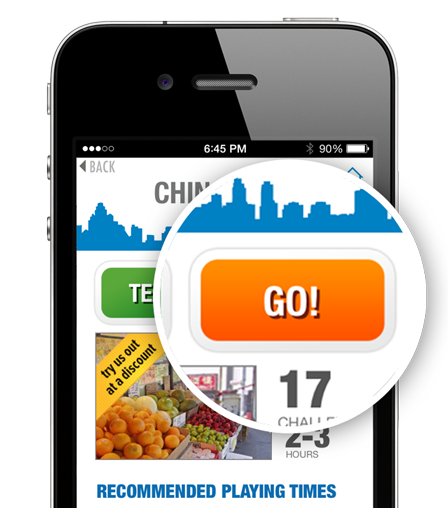 Click "Go" while you have a strong connection. You don't need a connection to play if the tour is loaded beforehand.