Every Successful Organization Thrives on Enthusiastic Employees
Human resource management has witnessed tremendous evolution during the past few years. Over the last decades, management theory has evolved from an emphasis on competitive work environments to the promotion of cooperative ones. Part of this transformation has seen businesses put more emphasis on the importance of team building. Regardless of how much time is put into team building activities, they have proved to teach crucial collaborative skills. At the same time, employees find it easy to develop trust between themselves and in each other's abilities as well.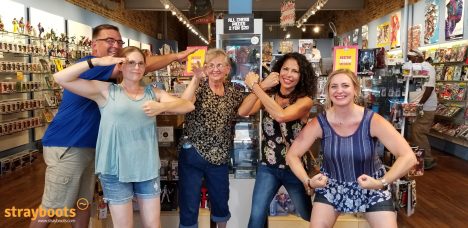 3 Reasons for Organizing Team Building Activities for Your Employees
1. Improves Communication
Communication is a paramount element of success in any organization. Unfortunately, poor communication has led to the downfall of very promising enterprises. Through carefully selected team bonding exercises, existing barriers between individual employees are broken down. Workers who aren't used to working in collaboration get the opportunity to participate and work as a team. The multiplicity of skills within teams is highlighted, and the members learn fresh ways of working together. HR managers should, therefore, choose activities that allow the employees to realize the value of good communication and, consequently, discover new ways of accomplishing the same.
2. Boosts Employee's Creativity
The most successful firms thrive on the creativity brought forth by their workforce. If employees are not creative, it is impossible for companies to make any notable progress regarding growth and productivity. Activities such as a scavenger hunt usually take the employees out of their usual environment. This means that they are exposed to tasks that are out of the ordinary, which in return forces them to think big. Employees are compelled to use their imagination to achieve the tasks given to them. Further, such team building activities also show workers that they are allowed to exercise creativity at the workplace.
3. Motivates Your Employees
Happy employees are a productive lot. Team building can improve the motivation of employees in a couple of ways. For a start, if they are successful in different team building activities, say, scavenger hunt, it makes them more confident and, consequently, more motivated. Secondly, through team building activities, employees are automatically convinced that the firm is happy to invest in their success. Thirdly, by gaining trust in their colleagues, workers become more confident. Lastly, employees' morale grows when they recognize that their team will be appreciated.
More often, employees aren't only concerned about the salary and remuneration awarded to them. Since they are social beings, they yearn for a sense of belongingness and recognition. So do yourself and your company a big favor and plan a meaningful team building activity for your employees today!