Making Fun Matter
The secret's out: companies today know that happy employees are engaged employees and that this is great for business. Growing numbers of studies and stats prove that the level of engagement an employee feels –expressed in terms of enthusiasm both for their job and their place of work – can have a direct impact on a company's performance as well as significantly, its bottom line.
So it's no wonder companies are looking to make fun of a bigger part of their work culture. Fun is motivating. And fun is what brings people together to form the kind of relationships that lend to a happier workplace. For companies that enable this kind of environment, the fringe benefits can be huge – from better communications and collaboration to the increase in innovation and productivity, this enables.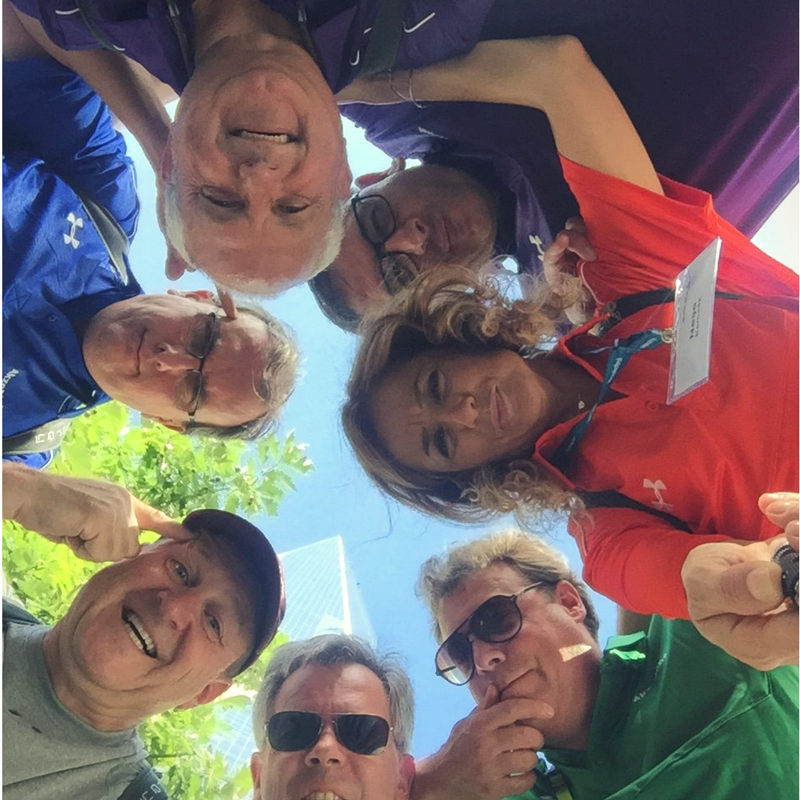 Opportunities to have fun can add up to greater employee engagement.
Indeed fun for fun's sake alone is no longer enough. With the potential cost of disengaged employees to the US economy currently tallied at $550 billion, fun may be great, but it can and should also yield real business benefits. It should matter.
In that regard, we've come a long way. Gone are the dreaded trust falls (which – truth be told – were never really that much fun, to begin with). But the days of the "fun" pub-crawl or game of flag football are numbered too, as companies seek better, more all-appealing ways to drive engagement with real, tangible results. The growth of digital and mobile technology is spurring that evolution, helping companies organize group events that put their business goals – along with the notion of having fun – front and center. 
At the BizBash Live Expo in New York last month, this convergence was a running theme with more than 2000 event professionals gathered to discover creative new ways to turn their events into meaningful experiences. Amidst the selfie cookies, truffle popcorn, and portable cocktails, technology figured heavily in the form of solutions designed to make managing, maximizing, and gauging the effectiveness of these events easier than ever.
Key among them were solutions that relate to some of the biggest trends we believe are helping companies make fun matter in unprecedented ways:
Gamification
The gamification trend has been catching on for a while and if you've ever found yourself caught up in a CandyCrush marathon you know how addictive winning and earning points can be. In the offline world, another example of gamification might be the good old-fashioned loyalty card at your local coffee shop: every purchase brings you that much closer to the prize of a free coffee (woot!). The same concept applies in events that enable employees to engage and connect in a shared pursuit of a higher goal – whether it's a top spot on the team leader board or simply winning status for their team. Games are inherently fun. In the context of employee engagement, they offer employees an immediate, real-world opportunity to discover the benefits of working together to solve problems and brainstorm ideas.  
"All in one"
If fun is the Holy Grail of the front-end experience, then "all in one" is the ultimate key feature on the back end. This approach serves the HR industry well in the form of technology equipped to handle everything from payroll to employee benefits to compliance. A growing number of technology solutions are trying to solve similar problems by offering a range of consolidated services under one platform for event planners as well. The best ones can both simplify and streamline the process of planning, creating, and optimizing events to achieve the best results, at scale.
Personalization
The best kind of event isn't just about the bells and whistles. Those are great, especially when the goal is quality fun. But, just as trust falls are not for the faint of heart, team-building events that don't cater to all the players run a similar risk of alienating someone. Advances in personalization technology are minimizing this risk to optimize the fun for everyone. This means that event content and challenges can be easily customized by age, location, and, in the case of corporate events, even such specific parameters as employee type or team building goals. A scavenger hunt for a group of 13 years olds at a bar mitzvah might not be as entertaining for a group of adults at a company orientation. And vice versa. Personalization goes beyond the fun features or custom brand "look and feel" alone to deliver experiences that are unique to the people they are meant to engage. 
As awareness of the interconnection between employee engagement and company performance continues to grow, the fun will continue to play a serious role.  As we saw at BizBash Live, the possibilities for making that possible are endless.
Learn more about making fun matter for your business with a Strayboots team-building event. Get in touch to request your customized quote today!