Our Do's and Don'ts of Team Building
Where did the summer go? We've been busy this summer with lots of fun events!
As the multiple holidays/events approach, it's important to make sure that you're steadily implementing team-building techniques to stay on track. This blog post will show what TO DO and what NOT TO DO when it comes to team building, à la Strayboots style!
DO – Jazz up your office space for the seasons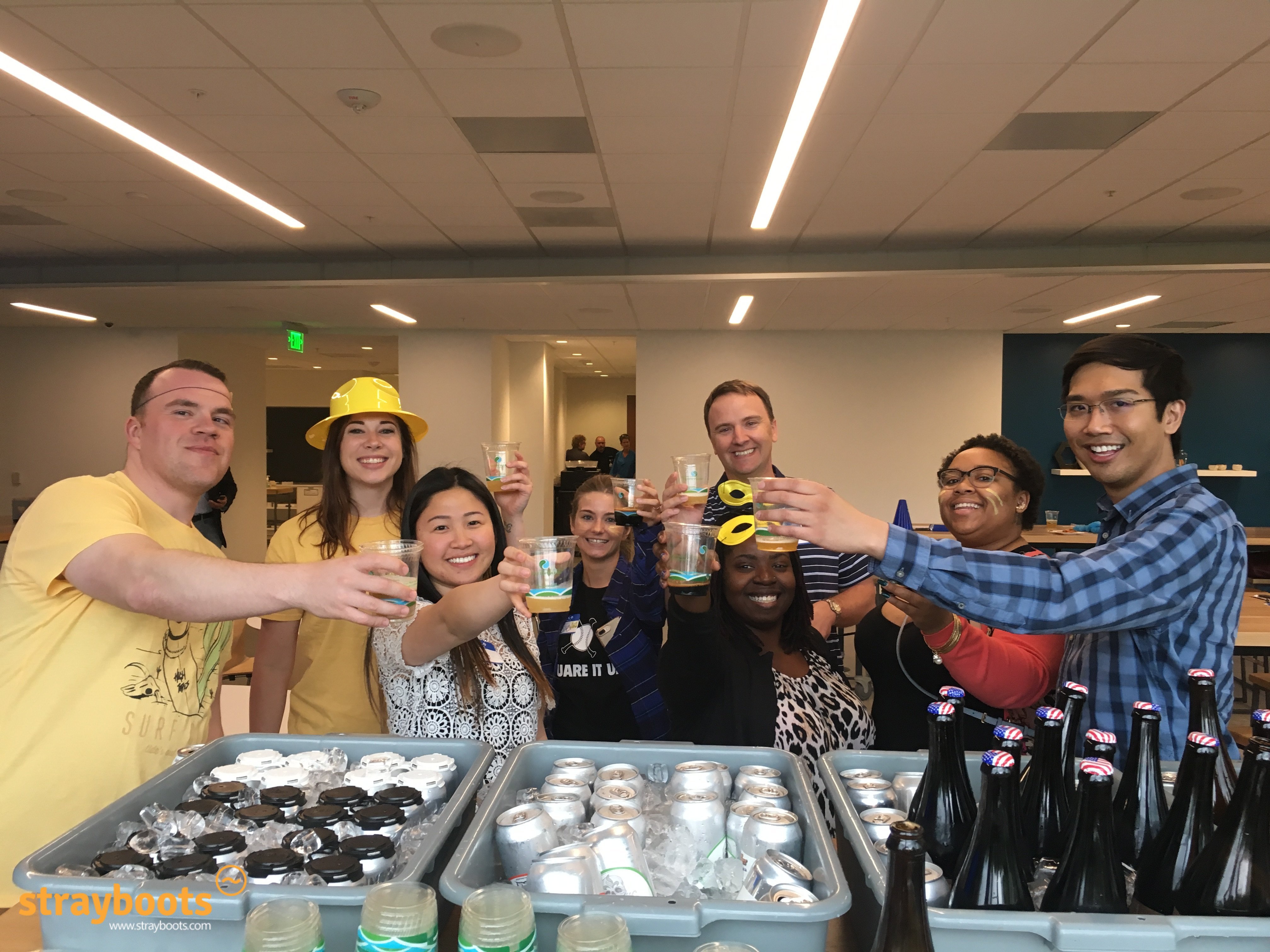 This may sound a tad elementary, but decorating office spaces is a great way to have your team work together. Assign different seasons/holiday decorating "committees" to sections or groups in your office. They will be in charge of coming up with the decoration ideas for that specific time frame. Having the Tech Support team trim a Christmas tree or your HR team decorates the office in green for St. Patrick's Day, for example, will have a number of benefits. Your office will not only look nicer and feel merrier, but your employees will learn to work together in environments outside of the usual day-to-day work tasks.
Want an extra challenge? Give the teams a smaller, yet appropriate, budget. Let them strategize what, where, and how much to buy! These tasks don't have to break the bank. You could also hold a Strayboots holiday party for maximum team building results!
DON'T

–

Ignore new technologies
It's common for individuals to stick to their programs/techniques that are somewhat outdated. We're not suggesting to give up the things that work best for you – everyone and every office is different! That being said, it's important to be open to new technologies and ideas that come around. You'd be surprised what kinds of benefits you can reap from trying new things.
Changing up your office messaging or calendar systems could make a big difference. There may be things that bring you back to your older technologies – the whole point is to be open and try out different things!
Whoever said that team building couldn't be fun was very, very wrong. There are many ways to make team building fun! Experiment with new ideas for your next team building soirée. Going on a Strayboots Scavenger Hunt is a great way to rally up your team. We have hunts in every major city in the US (and are venturing abroad). We challenge you to choose a hunt in an area you haven't ventured to before, OR choose a location you think you know all about.
Our scavenger hunts focus on many different components of each city. Chances are you've been walking by historical landmarks or a unique mom-and-pop store and had no clue! It gives you a deeper sense of appreciation and meaning to your nearest area. Check it out!
DON'T – Forget to listen to the feedback
This seems obvious, but it really is easier said than done sometimes. Some may think they are open to feedback from their peers but aren't actually that open to listening and/or can't handle some types of feedback. Make sure that both before and after the team building events you hold, you designate time to listen to what people have to say. These will include important basics such as food allergy information, schedules etc, but will also help you get to know your employees better. Sandy from HR might not be able to walk that much due to a foot injury, so you might want to consider a shorter Strayboots hunt or indoor games/activities.
Being inclusive and respectful to everyone is important. Your colleagues will respect you even more and appreciate your efforts. It shows that you truly care about the well-being of your employees and want everyone to feel appreciated. You rock!
Make sure to remember these 4 easy do's and don'ts for your next team-building event. We pride ourselves, here at Strayboots, in accommodating different requests and figuring out which one of our services will fit you/your company needs the most. Don't be shy – get in touch and let's all have a great team-building season!